Reserva Edition
Discover more
---
Description
Store Price
Discount
Net Price
About Reserva Edition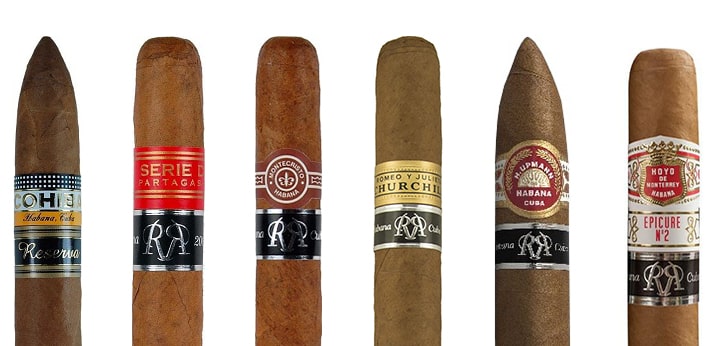 Reservas & Grand Reservas, these two editions were both released in the new millennium.

The Reserva edition was introduced for the first time in 2003, while the Gran Reserva edition in 2009.

In both these series, the tobacco used for making the cigars has undergone a longer aging process compared to the Cuban regular production.
The difference between the 2 editions lies in the aging of the leaves.

For the Reserva, the tobacco used has a minimum of 3 years of aging, while for the Gran Reserva the tobacco used has a minimum of 5 years of aging.

The cigars belonging to these series are cigars that are part of the standard production of Habanos S.A. (except for the Cohiba Media Coronas Reserva 2003). The boxes that are used to pack this two lines differ from those of ordinary production, both in aesthetic terms and in number of cigars. In addition to the regular band normally present, cigars are dressed up with one more Reserva or Gran Reserva band.