Vegas Robaina
More about the brand
---
Description
Store Price
Discount
Net Price
About Vegas Robaina
The Robaina family have farmed tobacco continuously since 1845 on their precious vegas (fields) at Cuchillas de Barbacoa situated in the San Luis zone of the Vuelta Abajo tobacco region.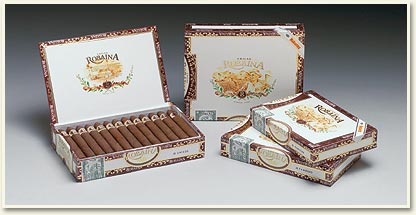 Vegas Robaina cigars were introduced in 1997 as a tribute to the legendary ability of the family's patriarch Don Alejandro Robaina, who is pictured on every box. They salute not only his skills but also those of his whole family and the great community of farmers on whose labours the reputation of Habanos is built.
All five Vegas Robaina vitolas are dressed with wrappers from the Robaina family's farm and are totalmente a mano, tripa larga — totally hand made, long filler.

Flavour Ranking: Medium to Full.