Diplomaticos
More about the brand
---
Description
Store Price
Discount
Net Price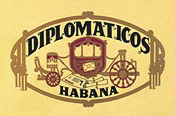 About Diplomaticos
Diplomaticos is a comparatively recent brand dating from the 1960s. It bears a marked resemblance to Montecristo, using numbers not names to describe its sizes.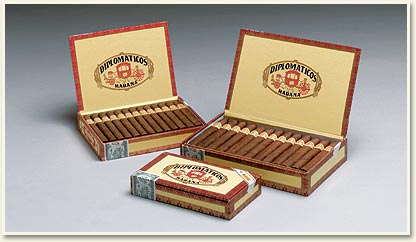 All sizes are "Totalmente a mano, tripa larga" - totally hand made, long filler using tobaccos from the Vuelta Abajo region.

Flavour Ranking: Medium to Full.